BURIALS
Burials are traditional in Ireland and can range from a public ceremony or private ceremony. The choice of a burial can be beneficial for bereaved families where people find the solace of visiting a grave to be a consoling experience.
BURIAL REQUIREMENTS:
Most cemeteries are managed by local authorities. Church cemeteries are run by both the church and local community and we co-ordinate with both these organisations to prepare any necessary documentations. We also supply grave diggers to open, prepare and close the grave for the burial when requested. We provide all funeral and burial arrangements from start to finish.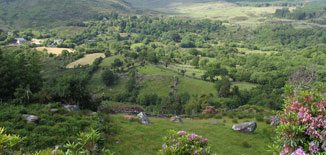 TO PURCHASE A GRAVE
We can on behalf of the family purchase grave plots and prepare the necessary paperwork. 3 people can be buried in a single grave, whereas 6 people can be buried in a double grave.
CREMATIONS
Cremations must be arranged by a Funeral Director who then co-ordinates with the Crematorium in relaying the family's wishes. A coffin is required for cremation and is chosen with your Funeral Director.
PAPERWORK: When cremating a body, we at Pat O'Sullivan & Sons help organise & prepare the required:
• Certificate from the Funeral Director
• Cremation Certificate from a doctor/coroner
• Permission Certificate from the Family or Next of Kin
We forward the above paperwork to the Medical Referee at the chosen Crematorium.
URN SELECTION: When planning a funeral with the Funeral Director an Urn can be selected at this time which will then be sent to the crematorium to contain the cremated ashes. We also have Keepsakes that one can keep some ashes personally, or cremated ash can even be made into ash jewellery.
Pat O'Sullivan & Sons will then arrange to collect the ashes from the crematorium and return them to the family. The ashes can then be either scattered or buried according to the family's wishes.
BEFORE CREMATION: When choosing a cremation type funeral though it differs from the traditional burial only in the aspect of the cremation service at the crematorium.
The family who chooses to cremate their loved one can partake in all the funeral options including a traditional funeral mass or service. A non-religious ceremony, gathering of friends, can also take place at the funeral home, family home, or place of choice. We then transport the body to the Crematorium of your choice.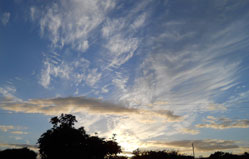 AT THE CREMATORIUM: Clergy is optional at the crematorium. The attendance at the cremation service can be arranged according to the family's wishes to be a ceremony with or without family members, a private gathering, or a gathering open to the general public.
MUSIC: Music can be played at the cremation service for the duration of 2 songs or hymns provided by the family. The crematorium has its own sound system and can play CD's, USB Memory Sticks or an iPod.